Quality Service Guaranteed
Cory guarantees all of his work for 24 months or 24,000 miles. He guarantees his work on all lines of GM vehicles including late model cars and trucks. He is skilled at repairing coolant leaks, oil leaks, wheel bearings, window regulators, air conditioning issues, front suspension, brakes, over heating, electrical problems, check engine lights, ABS lights, and more.
Our Team
Cory Taylor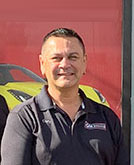 For more than 25 years Cory Taylor has specialized in working on GM cars and trucks as a Master GM and ASE Certified mechanic. For the past 12 years he has further specialized in working on GM, Cadillac, Corvette C5, and C6 vehicles.
Cory has completed all GM factory training GM offered to their technicians through 2009. After working at a large Phoenix area GM dealership, he started his own GM Only repair service in Tempe, AZ. He is able to keep a low overhead and charges a low shop rate to his customers, giving them quality dealership service for half the price.
Cory has also had extensive specialized Corvette and Cadillac repair training. Specialized training includes the Cadillac "case-half" (oil pan) reseal repair as well as the head gasket permanent repair (time sert repair) on the Cadillac Northstar engines.
Cory works on all GMC, Cadillac, Hummer, Pontiac, Buick, and Oldsmobile models. He is skilled in diagnosing and repairing GM vehicles for far less than you pay at dealerships.
Calvin Lofton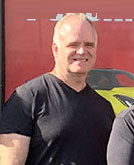 Calvin has 25 years working with American, European (including exotics), and Asian product lines. All aspects of automotive repair and diagnostics. Experienced in restoration and modification. He has worked at Dealerships and smaller shops. He is also a Master ASE certified with a wealth of experience and automotive knowledge.
Brian Cose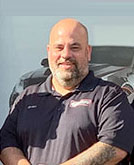 Has 22 years of sales and customer service with a smile always treating every one of them as if they were family. He also has 4 years of running the service end of dealerships, 3 years of transmission repair service, 15 years of custom Builds, service and walking customers through the process of their projects. Projects include remodels, iron work.
Fast Reliable Service | Convenient Location
Call today and schedule a time to bring your car or truck in for a check up. Most work can be done the same day that you call!